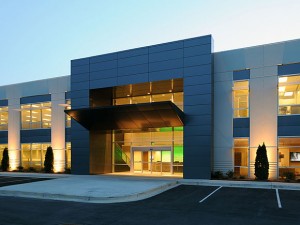 IVC US announced today it will expand its production of fiberglass sheet vinyl to a 24-hour operation, seven days a week, at the company's Dalton, Ga., plant, starting March 1.
"The fact that we are able to fully utilize our investment just three years after our startup to elevate our manufacturing operations to a 24/7 model I believe speaks volumes," said Xavier Steyaert, Co-CEO, IVC US. "This could not have been accomplished without the meticulous dedication from our operations and manufacturing management teams and the tireless work and commitment from our entire IVC US staff."
IVC US currently supplies the entire North American market with its fiberglass sheet vinyl. The Dalton plant boasts the longest sheet vinyl line in the world and the most advanced technology and machinery available.
IVC Group was founded in 1997 in Avelgem, Belgium. In 2004, IVC US was incorporated to service the United States and North American markets, and in 2011 IVC opened its first U.S. manufacturing facility and new corporate headquarters in Dalton, Ga.
The location wasn't known until recently, however. The company was wooed with incentives by cities in several states before deciding to build on its investment in Dalton, where it reportedly received tax breaks worth $3.5 million on its existing facility.
North Georgia is considered the home of U.S. flooring production and several companies are investing in the fast-growing market of LVT, which replicates the look of hardwood planks, mosaic tile and stone.
Shaw Industries Group Inc. recently announced plans to get out of the area rug business, retool its plant in Ringgold, and reopen it as a vinyl plant in early 2015. And Mannington Mills Inc. is doubling the size of its LVT facility in Madison.
IVC boasts that its Dalton plant has the longest sheet vinyl line in the world to supply the North American flooring market, which it expects to garner more of with the LVT plant.
IVC US confirmed Wednesday it will build an $80 million luxury vinyl plank and tile plant in Dalton at the site of its existing vinyl plant.
Greater Dalton Chamber of Commerce President Brian Anderson said the plant is expected to create 150 to 225 jobs over three years.
Construction of the plant is expected to start this spring, and the plant is forecast to be fully operational by the first quarter of 2015.
For more information, see Daily Citizen.