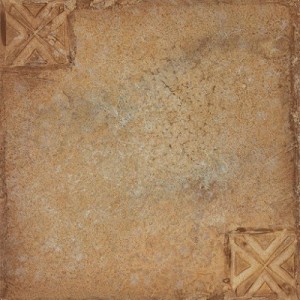 Bubblews has a nice "how too" article on how to measure the necessary vinyl floor tiles needed to surface a zone.
Vinyl floor tiles, especially the self-stick variety are a relatively inexpensive way to recover a floor and a very easy DIY project! How do I know? Because I've done it! I redid our entire kitchen floor. Granted, I did take a few shortcuts, like leaving the existing vinyl sheeting down beneath it, but for us, it worked. I'm not here to tell you HOW to lay vinyl tile, however, for which you should thank me profusely. What I want to tell you about today is how to measure a room and then determine how much of this spiffy, sticky tile you will need to complete your project.
Again, gather your paper, your pencil and your tape measure and follow me:
If a room is wide open, with no existing cabinetry or toidy in the way, do this:
1. Measure the length and convert to feet. (# of inches/12). Round UP to the next whole number.
2. Measure the width and convert to feet, again rounding up.
3. Multiply these two numbers. This is your square footage.
Vinyl tile is sold in cartons, cartons which cover a certain amount of square footage. So, to figure out how many cartons you will need:
1. Divide the square footage of the room by the square footage per carton. This number tells you how many cartons you will need.
Read the rest of the steps at bubblews.com