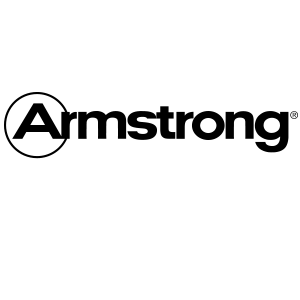 Armstrong is a worldwide leader in manufacturing and marketing of residential and commercial floor products. Armstrong offers the most extensive portfolio of flooring products available. With targeted products for both residential and commercial applications, their portfolio includes hardwood & laminates.
After more than a century, Armstrong remains the foremost name in flooring – known and trusted for innovation, quality and expansive offering of colors and designs to meet the personal style of all customers. Armstrong. Your ideas become reality™.
Armstrong is a leader in the design and manufacture of floors and ceilings; our innovative residential and commercial product designs, solutions and services enable our customers to deliver the exceptional interior spaces they envision for themselves and their clients.
In 2012, Armstrong's consolidated net sales from continuing operations totaled approximately $2.6 billion. Based in Lancaster, Pa., Armstrong operates 35 plants in eight countries with approximately 8,700 employees.
Armstrong linoleum combines beautiful visuals in an expanded color line with the superior performance of our exclusive NATURCote™ UV-cured coating. NATURCote protects the floor from scratches and scuffs and reduces the time, chemicals and labor needed for routine maintenance.