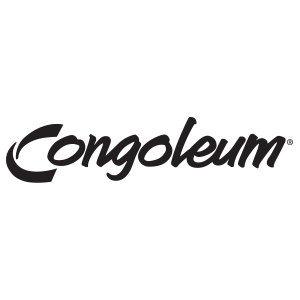 Congoleum has been a leader in the flooring industry for more than 120 years and continues to be a driving force in innovative product research and development, and styling and design leadership. Congoleum residential and commercial resilient sheet, plank and vinyl tile products along with DuraStone and DuraCeramic tiles are engineered utilizing state-of-the-art design and manufacturing equipment. Congoleum is committed to developing even more innovative resilient flooring products now and in the future.
Congoleum has a rich history in the flooring industry. Since 1886 Congoleum has been committed to developing innovative flooring products that push the industry forward. Congoleum holds numerous patents for novel creations over the years and these patents have resulted in products that are like no others in the industry.
Congoleum manufactures residential and commercial resilient products that are engineered with state-of-the-art manufacturing equipment and that demonstrate Congoleum's styling and design leadership. Congoleum's has plans for a successful future that includes enhanced products and styles that will show off our true flooring expertise.