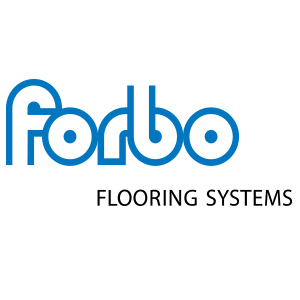 Forbo Flooring Systems is a global market player in linoleum, vinyl, textile and flocked floor coverings as well as entrance flooring systems, where it has a market share of over 60%. Forbo Flooring Systems is part of the Swiss Forbo Group and owns 12 manufacturing plants and branches in 32 countries worldwide.
Environmentally friendly, durability and colourful, innovative design is what our linoleum floors stand for. Suitable for virtually any type of situation. Our project vinyl collection comprises LVT, safety & acoustic vinyl floors and an extensive range of designs for general purpose usage.
A Forbo floor is always beautiful and stylish to look at. A floor that's comfortable to live, work and play on. But looks aren't everything; often, it's the things you can't see that really matter. At Forbo, we believe that true sustainability comes down to 2 things: how a floor is made, and how it performs.
At Forbo, we aim to provide sustainable integrated flooring solutions for every building, from bedroom to boardroom, from the local doctor's practice to operating theatres.
The company ethos of "creating better environments" pervades all our actions, from the way we design our products and source raw materials to the way we manufacture and despatch. Of course, it doesn't just stop there. Our environmental responsibility extends to our products during their use and what happens at the end of their useful life.