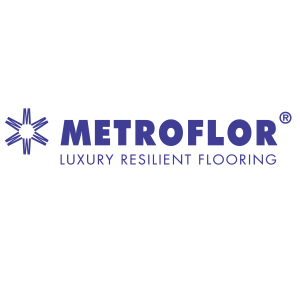 Metroflor Corp. is a leading provider of Luxury Vinyl Tile and Commercial Resilient Sheet Flooring, headquartered in Norwalk, CT with Customer Service operations in Calhoun, GA. Our reputation as an LVT and resilient leader has been earned through our spirit of innovation: First to import beautiful, high-quality and value-driven LVT flooring, and first in research and development creating new categories, brands, and technologies which we bring to bring to life.
We have a great appreciation for style, design and color. We search the globe for floors that make a statement to complement any décor. Our products are built on a foundation of excellent design and quality. Available in a broad range of natural wood, stone and tile visuals, their lifelike surface textures add depth and dimension. High-resolution printed images deliver the appearance of natural materials at a fraction of the cost, with easier care and maintenance than wood, ceramic, or stone products.
For every application…and every budget…we have a product solution! In the home, our planks and tile are ideal for any location, even wet area such as baths, laundry rooms, kitchens and below-grade in basements. On the commercial front, applications include Retail, Healthcare, Assisted Living, Hospitality, Multi-Family, Corporate and Education.
Metroflor offers a wide range of brands throughout the nation, served by a world-class network of independent distributors and an expanding network of independent retailers and contractors. We guarantee performance in your home or business with supporting warranties from the industry leader in LVT.