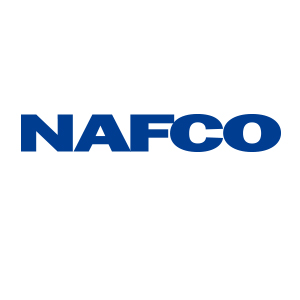 Nafco has been one of the key innovators in the flooring industry since 1957. Low maintenance, longer lasting and one of a kind products, Nafco products are made right here in the USA. Nafco thrives to stay abreast of the competition with research and development. This will allow them to continue to build innovative products to contribute to the flooring industry.
Nafco has been an innovator in the flooring business for over 50 years designing exceptional products with the stylish look of stone, wood, slate and other natural textures and tones. The long lasting, low maintenance pleasure of resilient products from Nafco is only the beginning. Our patterns and designs range from rustic elegance to contemporary cool. Add our exclusive GroutFit® system, the tough protection of Tritonite®, and our cutting edge craftsmanship, and you've got floors that retain both their beauty and their value. Easy to afford. Easy to install. Easy to maintain. Nafco has something for everyone, no matter what you want to say.
Tarkett products are known for their consistently superior quality, ease of installation and durability. That's because we engineer our products to the highest standards. Top quality material is only half of the story. A floor covering's beauty and serviceability is also dependent on installation over a suitable substrate. By carefully following the installation instructions, it should be a simple matter to make each installation of Tarkett resilient flooring a job we can all be proud of. As part of our pledge, our flooring products are covered by extensive warranties against manufacturing defects. Any warranty is only as a good as the job planning and the installation that is performed. Tarkett recognizes the importance of the dealer and installer, and the part they play, in the warranty coverage of our flooring products.