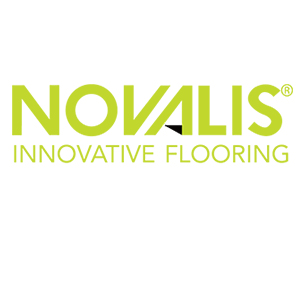 Novalis International Ltd. is an industry leader in the design and manufacturing of innovative luxury vinyl flooring. With over 25 years of experience, we have developed a diverse range of designs and products that have won numerous awards and are recognized by the industry as setting the global benchmark. Established since 1984, Novalis has grown to become a worldwide organization with sales offices and distribution partners in North America, Europe, Asia Pacific, and Africa.
Novalis operates under the core values of quality and integrity, fostering long-term relationships with our business partners. Our success can be attributed to our focus on customer satisfaction and our commitment to produce only the highest quality flooring products. We work closely with project managers, architects, designers, and end users to provide innovative flooring solutions for all their residential and commercial needs. Innovation is what drives us.
Our product meets the most stringent emission/VOC standards in the world. We are FloorScore certified for indoor air quality which contributes to LEED Credits. Our vinyl flooring is 100% recyclable. Custom reclamation programs are available for taking back used Novalis flooring. The reclaimed flooring will be agglomerated and put into making new Novalis flooring of the same grade – a true cradle-to-cradle approach. Extremely durable with no special maintenance requirement.