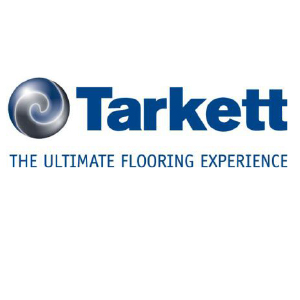 With more than 130 years of history, Tarkett is a worldwide leader of innovative and sustainable flooring and sports surface solutions.
Tarkett provides integrated and coordinated flooring and sports surface solutions to professionals and end-users that measurably enhance both people's quality of life and the life-time return of building facilities. No matter whether the project is public, commercial, residential or a sports facility installation, a new construction or a renovation project, we leverage our worldwide expertise, our broad product portfolio across vinyl, linoleum, rubber, laminate, wood, carpet, athletic track, artificial turf and accessories, as well as our intimate understanding of customers' needs to offer distinctive flooring experiences.
The Group's approach to innovation seeks to leverage our customer and market intimacy as well as our knowledge in products, materials, industrial processes and advanced research and design to offer flooring solutions that create superior value for customers in a sustainable way. Technical innovation in these areas is not only a source of competitive differentiation and advantage but also helps Tarkett drive improved performance standards throughout the industry.
No other flooring manufacturer in the world offers such a large range of different flooring types in as many countries as Tarkett.
Heterogeneous and homogeneous vinyl, laminate, wood, carpet rolls and tiles, linoleum, artificial grass and tracks: this broad scope enables us to recommend to each customer the perfectly adapted product as part of a fully integrated flooring solution. Our objective is to anticipate future customer needs and to respond with tomorrow's innovative flooring products.