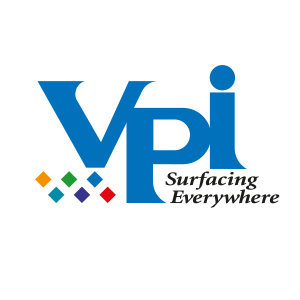 VPI invented static control flooring more than 65 years ago and we are still pioneering flooring solutions today.
VPI ESD static control flooring is the most specified in the industry. 
Why? Because VPI offers the highest quality ESD tile on the market in terms of proven superior performance and guaranteed protection that is certified to last a lifetime. In addition, VPI static control tile is environmentally-friendly, emits zero detectable VOC's and can contribute to several LEED credits.
VPI designs and manufactures a comprehensive assortment of products including static control flooring, premium commercial flooring, wall base, rubber flooring and accessories for customers all over the world. For precision, quality, and the best warranty in the business, it's got to be VPI.
Today, VPI has a full line of flooring products including static control tile, wallbase and transition moldings, rubber flooring, stair treads and accessories. Going forward under Jeremy's leadership, VPI continues to seek opportunities to diversify its product line, discover new uses for its wealth of technical expertise, display its ability to manufacture products with unequaled quality, consistency and reliability, and recognize and support the efforts of its employees. VPI understands its strengths and is focusing on them to secure a bright future for its customers, its employees, and for itself.