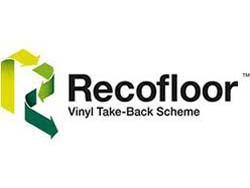 Floor Daily publishes a news that Recofloor, the vinyl flooring recycling program, will be honoring its "champions" at its 2014 annual awards event March 12, with nominees being selected in eight categories.
Since its 2009 inception, Recofloor has collected 1,644 tons of smooth offcuts, smooth uplifted vinyl and safety offcuts for recycling back into products, such as new flooring.
Founded in 2009 by flooring manufacturers Altro and Polyflor, Recofloor is the UK's award-winning national vinyl flooring recycling program that works with the entire supply chain to divert vinyl flooring waste from landfill.
Material collected by Recofloor's 510-plus membership is recycled back into products, such as new flooring, which benefits the environment and significantly reduces collectors' waste disposal costs.
Read more at floordaily.net